Jane won the Scarsdale Bowl, the highest honor for a community volunteer in Scarsdale, New York.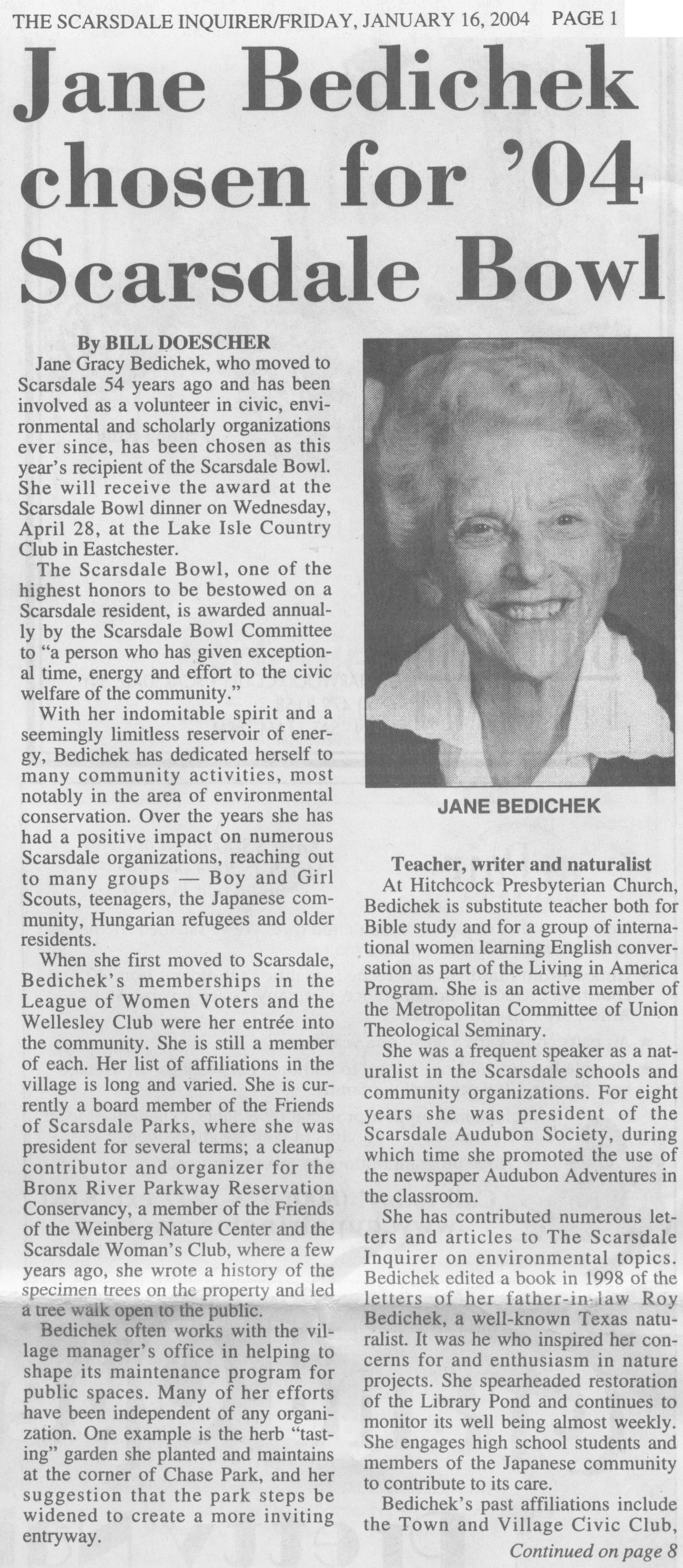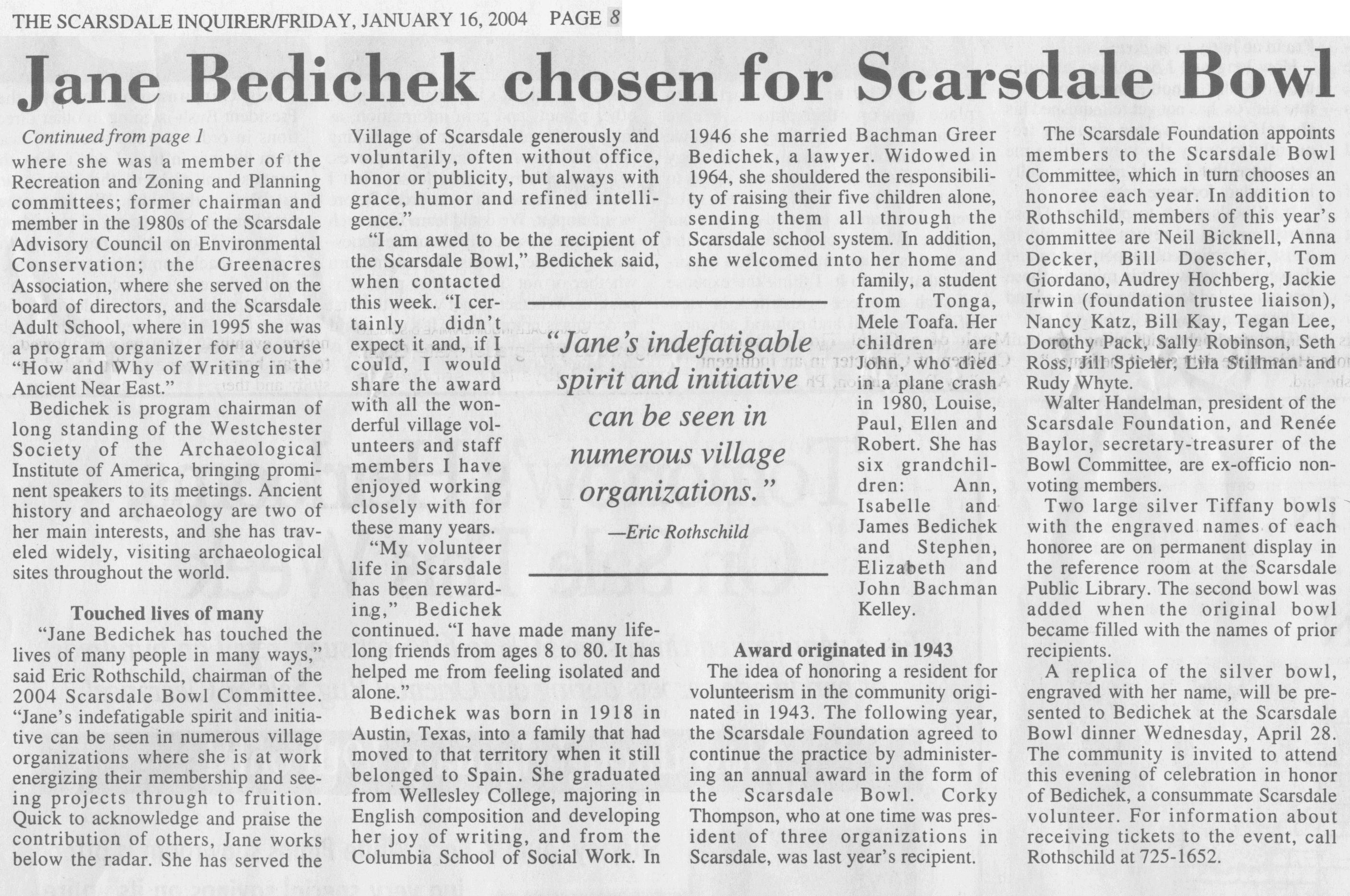 Jane Bedichek (center) with Roy Bedichek Middle School Computer Club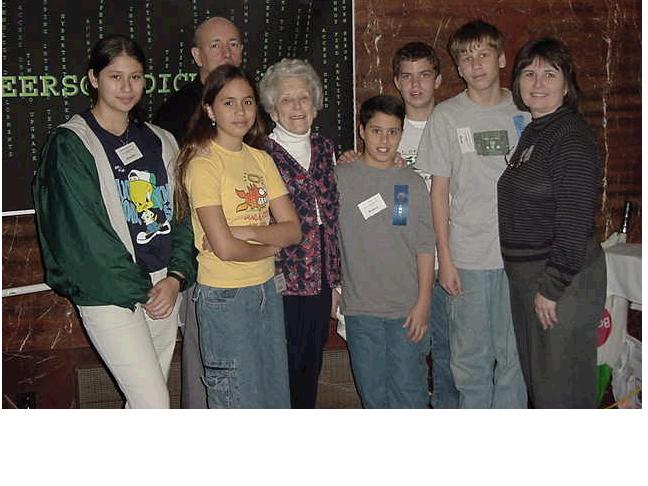 ---
This article was sent to me by Sarah Wells in 2011. Thanks Sarah!
---
Jane Bedichek edited The Roy Bedichek Family Letters
She also is the program chair for the Westchester Society of the Archaeological Institute of America.
---
Send comments, corrections, to "robert" at "bedichek" dot "org" (I'm being coy to avoid this being recognized and stored by email-address-grubbing search bots).
---
Back To The Bedichek Families Home Page
---
Last updated January 17, 2004